History of the Touareg
February 09 2018, Simcoe Volkswagen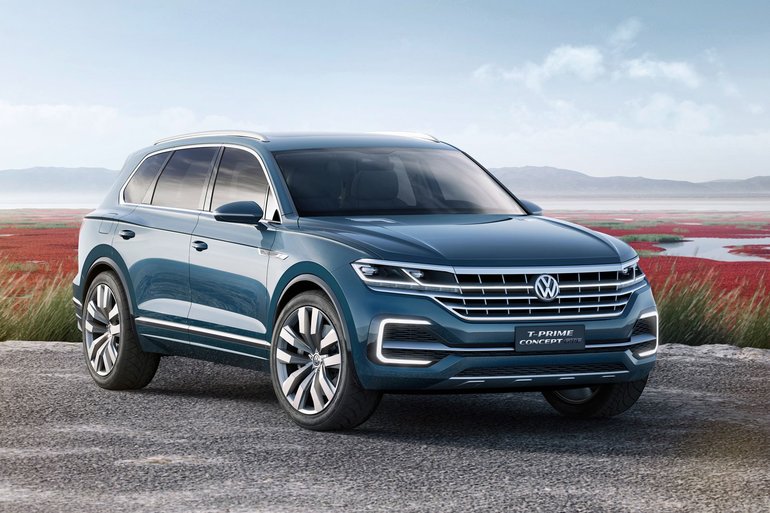 The Volkswagen Touareg (German pronunciation: [ˈtuːaʁɛk]) is a mid-size luxury crossover SUV produced by German automaker Volkswagen since 2002 at the Volkswagen Bratislava Plant. The vehicle was named after the Tuareg people, a Berber-speaking group in North Africa.
The Touareg (internally designated Typ 7L) was a joint venture project developed by Volkswagen Group, Audi, and Porsche. The goal was to create an off-road vehicle that could handle like a sports car. The team, with over 300 people, was led by Klaus-Gerhard Wolpert, and based in Porsche main base Weissach, Germany. The result of the joint project is the Volkswagen Group PL71 platform, shared by the Touareg, Porsche Cayenne, and Audi Q7, although there are styling, equipment, and technical differences between those vehicles. The Touareg and Cayenne both seat five, while the Q7's stretched wheelbase accommodates a third row for seven passengers.
The Volkswagen Touareg is built at theVolkswagen Bratislava Plant in Bratislava, Slovakia, alongside the Audi Q7 and the Porsche Cayenne. Due to the demand, and the exchange rates of euros against the US dollar, as well as different pricing and environmental policies in the USA, the V6 and V8 engine variants make up most of Volkswagen's American Touareg offering. Compared to other Volkswagen-branded vehicles sold in the USA which are aimed at the mass market, Touaregs came in the more upscale trims and placed in competition with other luxury crossover SUVs from BMW and Mercedes-Benz.
A 2007 Volkswagen Touareg 2 V10 TDI towed a Boeing 747 airliner in 2006. The Touareg was marketed as being the most capable off-roader to date. Several 2007 First Generation Touaregs were given to the staff, cast and crew of King Kong. Volkswagen subsequently offered for sale the Touareg Kong special edition, which featured upgraded specification and King Kong badging on the B-pillars.
Source: http://en.wikipedia.org/wiki/Volkswagen_Touareg