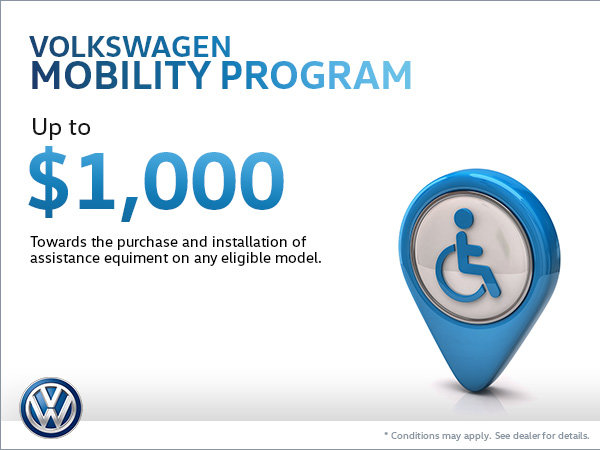 We're proud to offer the Volkswagen Mobility Program to our customers!
When you buy an eligible vehicle, Volkswagen can provide up to $1,000 towards the purchase and installation of assistance equipment.
Lift equipment, carriers, hand controls, pedal extensions and much more are available for your comfort.
Adapt your vehicle to your needs today!
Conditions may apply. See dealer for details.